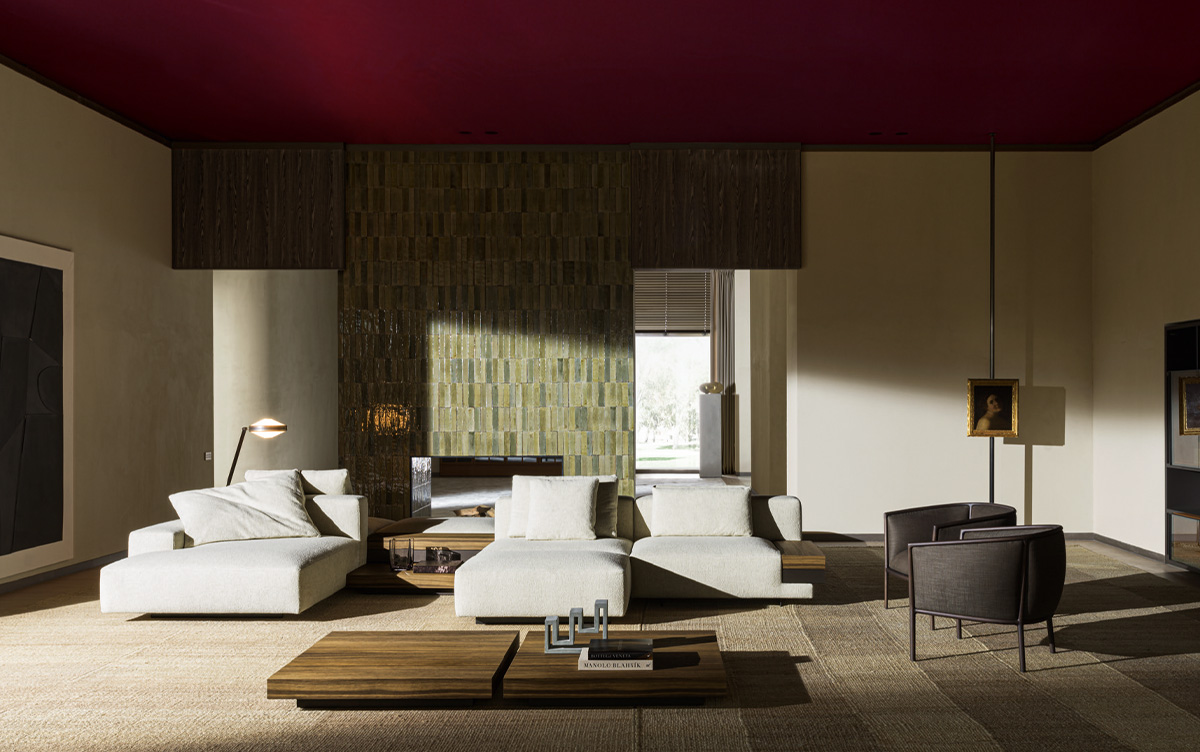 Designer Vincent Van Duysen for Molteni&C  
Molteni&C has always had a close relation to the world of architecture style-wise. The coming of the new creative director at the helm of the creation department – Vincent Van Dyusen – the brand`s esthetics transformed into an homage to two of the most important protagonists – Ignazio Gardella and Carlo Scarpa – of the most prolific and important era in Italian design and architecture – the modernism era. Vincent Van Dyusen created an esthetic that is a combination of protectionism of tradition, tactile materiality and an adaptation to the new rules of society without ignoring the strong Italian lifestyle living centered around the home, the casa.
The new Molteni&C sofa, Marteen, is a good representation of this new esthetic. A multifunctional and versatile seating system formed from seating modules and storage units that harmonize perfectly into a amsamble balanced by strong volumes and delicate voids. Marteen manages to redesign the contemporary living room with a small contamination of traditional but keeping things light and informal, perfectly adapted to today`s society.
A new way to experience conviviality that satisfies even the most dynamic interior architecture and design. You can offer Marteen in an infinite of combinations, from the classic corner sofa to a two seater or an island like composition.
" Marteen is much more than the sum of its parts; it is modularity that meets dynamism. Made up of upholstered seating modules, this new range can be offered in infinite arrangements - from single seats such as poufs, to the classic 2-seater or islands with 360° seating that become the centrepiece of the living area."
- Vincent Van Duysen